du supports Abu Dhabi Smart City Summit
UAE's leading telecom operator, du participated at Abu Dhabi Smart City Summit, an event aims to facilitate Abu Dhabi's smart city roadmap and bring Abu Dhabi's transformative smart city vision to the forefront, the event showcased the future for technological advancement in Abu Dhabi and how the UAE capital is emerging as a frontrunner in global smart city innovation.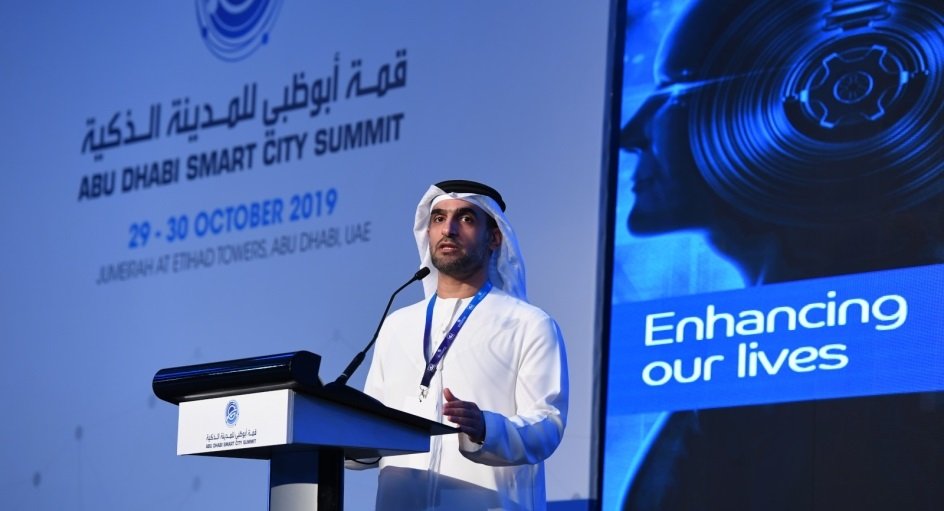 As a leading technology provider, du is enabling this vision alongside key government and semi-government entities to make Abu Dhabi a trailblazer in the areas of Artificial Intelligence (AI), Internet of Things (IoT), Blockchain, Big Data, and other emerging technologies.
Marwan Bin Dalmook, Senior Vice President ICT Commercial & Business Development, du, said: "At du, we are delighted to be playing a pivotal role in placing Abu Dhabi on the map as a regional and global pioneer in the smart city transformation space. As a strategic partner for numerous government entities and initiatives in the UAE, our ICT expertise and technology capabilities will help produce seamless, safe, smart, and unrivaled smart city experiences. By enabling a new era of 5G connectivity and connected technology ecosystems, du is supporting leadership's vision for creating infinite possibilities for connectivity in the smart city landscape of tomorrow."
Throughout the duration of the premier smart city forum, members of du's senior management took part in a variety of presentations centered on various topics related to Abu Dhabi's smart city roadmap.
Marwan led a technology keynote presentation titled 'Making the Most of 5G to Create Smart Cities'. This keynote unpacked the benefits 5G, IoT and Big Data, and discussed how these technologies can enhance services and integrate them to create smart, fully automated cities. Additionally, Bin Dalmook participated as a moderator for a government panel discussion on 'Instilling a Smart City Vision in the Leaders and Workforce of the Future'.
The discussion honed in on how technological enhancement in Abu Dhabi can bring the emirate to the forefront of global and regional digitalization efforts. Panelists discussed the current trends of technological advancements and how it could be utilized in achieving the leadership's vision for the emirate. Furthermore, the discussion looked beyond integrating technologies across infrastructure and services in Abu Dhabi, and into involving more innovative thinkers and the importance of having a technological mindset at an executive level to ensure that leadership both the private and governmental sectors are keeping up with the latest technological trends
Additionally, Dr. Mohammad Al Awadi, Senior Director Business Development – Smart City, du, took part in a panel discussion titled 'Smart Cities as a Catalyst for Citizen Happiness and Engagement' where he helped illustrate how innovative and emerging technologies might impact citizen engagement and happiness in smart cities.