Digitising asset management is key to cost optimisation
Paul Bogan, Chief Digital Officer at Serco Middle East discusses whether there is anything in the data and why digitising asset management is key to unlocking cost optimisation?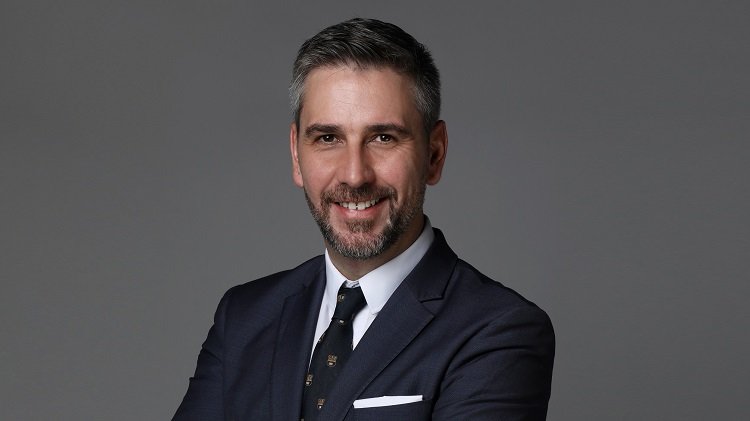 In a post COVID world where we are going through a period of minimal passenger footfall, social distancing and low liquidity, Building, Facility & Infrastructure Owners are under incredible pressure to enhance asset performance and to maximise their investments.
Many of our partners face specific challenges in understanding how to leverage technology to better manage their asset portfolio to realise new efficiencies and to minimise wastage.
Digital asset management may be the key to unlocking new strategies for cost optimisation, minimising reactive maintenance, extending economic life and improving productivity when you look to use data to help provide the solution.
Counting Costs 
The cost of operating and maintaining infrastructure often far exceeds the available funding especially in these times. The questions of how to identify the appropriate area of spend are increasing difficult and complex with trade-offs being decided between maintaining, sweating, mothballing and in some cases closing entire operational infrastructure during this period.
The answer to enabling optimal decisions could lie at the very heart of the information being provided by the assets themselves: the asset data. Like the vast majority of decision-making tools or digital transformation-led initiatives, the concept is fairly if not intuitively simple:
Capture data sets
Aggregate data sets using workflows and frameworks
Analyse the data using technology
Drive business insights through computing science or visualisation tools
Enable better data driven business decisions
We at Serco have identified what we believe to be the 5 steps of success for managing physical assets. These steps are individually smart and collectively intelligent as shown below.
Reducing volume and increasing value from data parameters that define performance, safety and criticality of physical assets is the key to driving real Asset Investment Planning and Asset Performance Management strategies.
The need for a holistic approach
A large majority of asset owners are still not covering the basics such as: what do we have? Where is it located? What spares do I have in my inventory and finally in what condition are my assets? Yet they are keen to issue request for proposals (RFP) for predictive maintenance and industrial internet of things (IiOT) implementations.
To really benefit from the Gartner's data flow requirements within the asset management service, a holistic approach needs to be considered and manged in a controlled way to really enable the power of what data-driven decision-making can deliver for a business.
Putting our best foot forward
When it comes to asset management, we have to learn to walk before we can run.
At Serco we believe that optimising business processes, by leveraging the latest policies and procedures in the asset management space supported with the right technology stack whether it be a CMMS (Computerized Maintenance Management System), CAFM (Computer-aided Facility Management), IWFM (Integrated Workplace Management Systems) or EAMS (Enterprise Asset Management System) are essential in driving real value in the way in which assets are managed throughout their lifecycle.
Why do we try to presuppose that the way we have always managed our assets is the optimum way in which assets would, could and should be managed in the future? We have to embrace change and do things differently to improve.
The hypothesis that can be assumed is:
Real time, historical and condition-based data can identify both its current and potential forecasted state of repair if data can be captured and measured accurately.
Capture the data characteristics for each asset (parent, child, grandchild) that specifically drives performance, safety or criticality and relate them to the expected PPM schedule to see if we can exceed or improve the baseline.
The insights that can be deduced will be relative to the potential intervention required and at what time and associated cost to retain a level of performance dictated by the operating context for which that asset supports.
Importance of leveraging data points
But clients that do not take into account these factors will struggle to prioritise their investments, either through Capex (Capital Expenditure) or Opex (Operation Expenditure), on how to optimally enhance performance from their asset portfolio in a far more efficient and effective way.
We need to leverage as much of the data points as possible and ascertain where an asset is currently positioned, relative to the remaining useful life, to determine when and what action (if any) should be chosen.
This stage in itself holds the key to lifecycle analysis based on individual asset behaviour and provides an existing baseline in which to make those difficult and challenging questions on where and when to spend capex or opex budgets that are relative to the performance of the asset in the environmental and operational requirements that it supports.
Once the data sources have been maximised, then and only then, should additional censoring capability be added to improve the baseline towards a predictive position if it compliments a failure mode that cannot be derived from the existing data sources that have been sought.
Then together, we can start to look at internet of things (IoT) strategies, digital twins and operational facilities where asset information moves from concept through to decommissioning in a logical manner, continuously driving sustainable performance towards just-in-time maintenance as a service ensuring that the right person at the right time is undertaking the right service.
To truly understand and enable predictive maintenance in a way that drives optimisation with real time data, we need to understand the past, capture data clearly and consistently from the present to foresee the intervention outcomes of the future. It is only by doing this that we will ultimately be able to unlock the power of digital assets.