German tyre and technology company, Continental has unveiled two prototypes of new smart wearables for the first time at the recent CES 2019 in Las Vegas. The world premiere of the new smart wearable prototypes showcase a heated and actively-illuminated safety jacket, that features LED lights for enhanced safety at work. In addition to being safe, the prototypes also offer comfort with integrated heat function that saves energy for vehicle heating.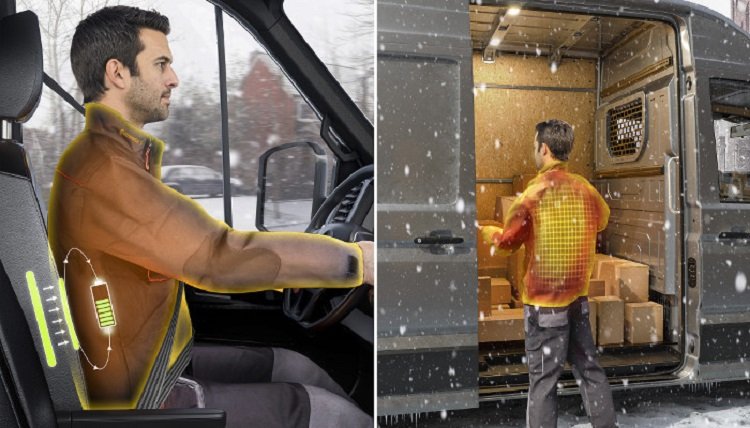 "The smart wearable concepts open up huge opportunities for the future and allow for interaction with vehicle electronics to be expanded. In the future, sensors in clothing could determine data such as humidity and temperature and, based on this, actuate the automatic climate control system via the vehicle electronics," said Tobias Huber, who is responsible at Continental for developing smart, functional materials.
The newly designed prototype jacket comes with energy-saving LED lights and eye-catching conventional night reflectors for safety, ensuring good visibility at all times. The jacket, targeted at employees of courier companies, emergency services, utility services staff and truck drivers, has also been equipped with an optional heating function that protects its wearer against accidents and is activated automatically on leaving the vehicle.
A coil incorporated in the driver's seat inductively charges the batteries which powers the LEDs and the integral heating system, ensuring that the jacket is always adequately charged. In addition, a flexible second coil in the jacket absorbs the power from the seat coil. Various material layers safeguard the garment's washability and limit radiation of the magnetic field to the driver.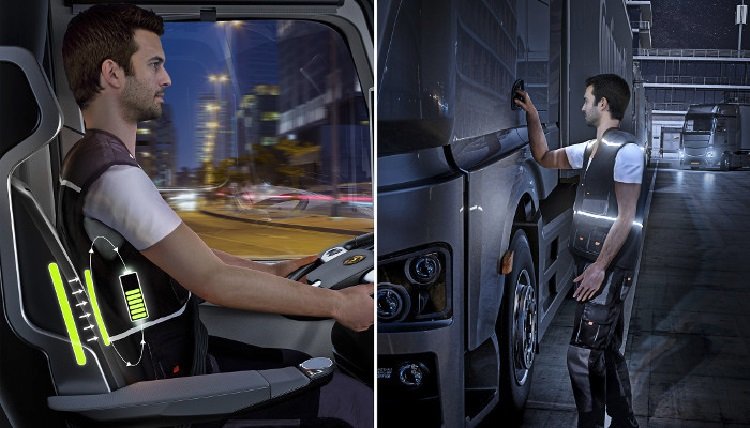 "The heating function is about far more than just improving comfort," added Huber. "In delivery vehicles, the jacket heating system can reduce the cab energy consumption by up to 90%. That adds up to an extended range since the driver is heated rather than the cab."
Electrically conductive materials are used to generate the desired warmth in the jacket without having to install a single millimetre of heating filament. This is thanks to a conductive, coatable polymer compound that is incorporated in the material by means of a printing process.
If electricity flows through the material, it is directly converted to heat. Consequently, the surface is fully warmed within seconds at the cost of a relatively low power input.