BICSI MEA Breakfast Club discusses future intelligent buildings
BICSI, the global association leading the advancement of the information and communications technology (ICT) community, hosted the BICSI MEA Breakfast Club at Dubai World Trade Center today that was attended by BICSI members and other ICT professionals including architects, consultants and engineers attended the networking event to share experiences and expertise on preparing network infrastructure systems to meet the rising demand for intelligent building designs.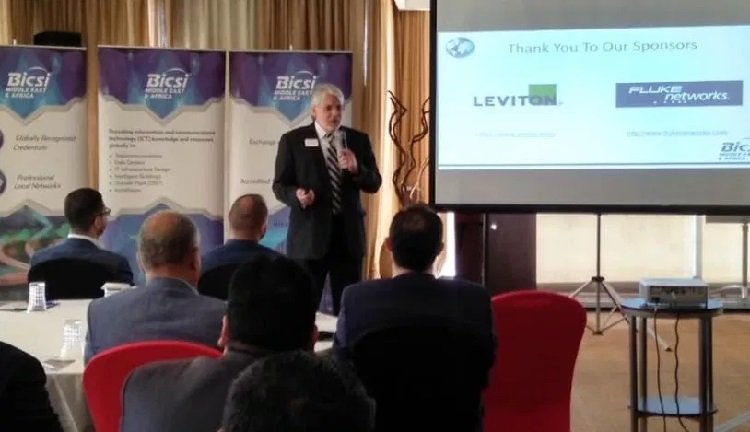 "Our technology world is changing at an increasing pace, hence it is primarily important to stay up-to-date with the latest advancements in the world of ICT. BICSI provides the best environment to stay informed, to meet up with colleagues and exchange practical experiences. We find it utmost important to continue educating the ICT community, hence the BICSI MEA office organised this networking event," said Werner Heeren, Regional Sales Director Middle East & Africa at Fluke Networks; BICSI Vice Chair Middle East & Africa.
The event featured a session titled 'Preparing your Network for the Future Intelligent Building' by Babu Khan, Sr. Technical Manager, Leviton Middle East.
"Digital buildings development utilizes advanced information technology devices. We discussed today the market growth, cabling bandwidth, power requirement and design considerations, which need to be addressed when selecting the right cabling, and connectivity platforms and preparing for future infrastructure demand. Studies show that by 2021, 27.1 billion devices will be on the network, up from 17.1 billion in 2016. It is our responsibility today as market leaders to provide customers with the technical capabilities to interconnect all these devices without compromising on performance while having future proof infrastructure," Khan commented.