Arlo Technologies partnered with Eagle Eye Networks to combine the Arlo FlexPower Camera System with the Eagle Eye Cloud VMS. Expanding upon Arlo's commercial camera monitoring solutions, this new joint offering provides up to 4 wire-free cameras per Arlo FlexPower Base Station; with as many FlexPower Base Stations as desired connected to Eagle Eye Networks' commercial grade Bridges or Cloud-Managed Video Recorders (CMVRs).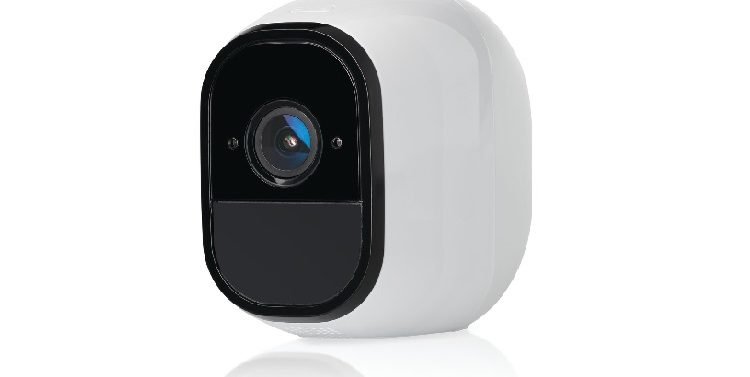 With many business surveillance applications, business owners experience "blind spots" resulting from the inability or cost of getting power and Ethernet wires to the required locations. The Arlo FlexPower Camera System, the first wire-free, battery-powered ONVIF compliant IP camera, enables customers to cost effectively place high-quality, battery powered cameras in those "blind spot" areas and easily integrate the cameras into their Eagle Eye Cloud VMS.
"We are very excited to be working with Eagle Eye Networks to further expand the reach of Arlo's smart monitoring solutions into new markets such as the small and medium business sector which present a strong demand for flexible, robust security solutions," stated Tom Babula, Senior Vice President of World-Wide Sales at Arlo. "As a leader in commercial cloud surveillance, Eagle Eye Networks offers one of the most secure and extendable cloud video solution in the industry. With our wire-free system, our two brands can deliver a convenient and cyber-secure video solution for customers and dealers alike."
By integrating with Eagle Eye Cloud VMS, an all-encompassing cloud video surveillance solution backed by Eagle Eye Network's secure Cyber Camera Lockdown, Arlo FlexPower Camera Systems ensure business owners can easily deploy HD security monitoring solutions, when they need it, where they need it. Global Eagle Eye Cloud VMS users enjoy the benefits of fully managed, regionally stored, redundant surveillance video without concern for cyber attacks and "lost video." The Eagle Eye Cloud VMS user experience is rich with features designed specifically with multi-site, centrally managed users in mind.
"It is for this reason we are so very pleased to be working with the Arlo team," stated Dean Drako, CEO of Eagle Eye Networks, "Arlo has a considerable pedigree in understanding the commercial wireless environment and designing solutions which perform reliably in the small or medium business environment."