Today security has become one of the most important factors prevailing everyday life and in such a dynamic market, events like Intersec provide the much needed exposure to the technology and solutions available for the surveillance industry.
Especially talking about the Saudi Arabian security market, research analysts, Frost & Sullivan, estimate the combined value of the Kingdom's commercial security, fire and safety and homeland security markets at $6.02 billion in 2017. The research further predicts substantial growth over the next few years, owing to Saudi Vision 2030, stabilization of oil prices, and improving economic scenario.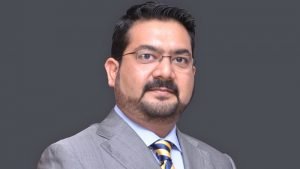 "Saudi Arabia has evolved the fastest in a short period and we have experienced the same in the adoption of new technologies in the Saudi Arabian market. Significant progress across the region can be seen across various smart city campaigns and initiatives, founded on the necessity of installing CCTV surveillance and monitoring solutions to achieve the vision of creating intelligence driven cities and communities," states Khwaja Saifuddin, Senior Director – Sales, MEA & SE Asia, Western Digital.
Intersec Saudi Arabia is an annual three-day event catering to the security, safety and fire protection industries bringing together key stakeholders, regulators, government authorities, solution providers and end-users. Taking place from 24th to 26th April 2018, the event covers key product groups of Commercial Security, Information Security, Perimeter & Physical Security, Homeland Security & Policing, Fire & Rescue, and Safety & Health.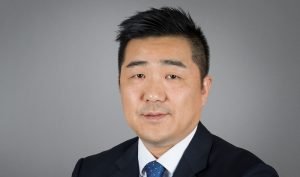 According to the CEO of Huawei KSA, Zhang Dongliang, in this region public safety is one of the key focus areas for the company. "We bring a range effective public safety solutions including cutting-edge security with ubiquitous network access, convergent command center, video surveillance cloud and mobile policing. We aim to enhance our position in the country by showcasing our innovation and solutions to public and private sector enterprises at Intersec KSA."
Such events provide the ideal platform to forge new business relationships, raise awareness of available and upcoming solutions and services, announce new products, and network with peers and partners.
As a returning participant at Intersec Saudi Arabia, Firas Jadalla, Regional Director – META, Genetec emphasizes that this event is crucial to the company's business growth in KSA.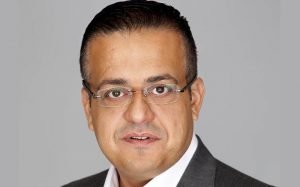 "It is the perfect opportunity to share our expertise in offering a unified and simplified approach to physical IP security. The latter is especially significant as both governments and private organizations in the KSA are required to adopt newer security measures to combat potentially devastating and costly threats and fraudulent activities from cyber criminals," he adds.
AgilityGrid will be participating together with Western Digital (WD), which is its Intransa technology partner. "This will be our first year at Intersec Saudi Arabia following the great feedback we received about last year's event and expect this year to be an even bigger success," explains Costa Boukouvalas, CEO of AgilityGrid.
Dongliang further highlights that Intelligent Video Surveillance (IVS) is experiencing an exceptional boom this year and KSA is a leading market for CCTV and safe city solutions in the region.
The event will witness a number of new products and solutions optimized for the demands of video and physical surveillance from a range of providers, product demonstrations, interactions with industry experts and much more.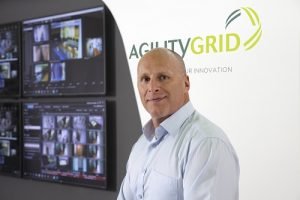 AgilityGrid will showcase a range of Intransa appliances and Snap Surveillance video analytics software. For large end-users such as Government bodies, the company will be showing its Viakoo performance monitoring software which helps prevent system outages and downtime through early detection.
A team of experts from Genetec will be demonstrating the features of their unified security solutions that address the growing and changing needs for the KSA, with its flexible, open-architecture Security Center platform. Additionally, Huawei will be unveiling its latest M series cameras and 4K cameras for extremely high resolution in video and images, for the first time at a public EXPO in the country.
Recognizing the ever-increasing value of surveillance across this region, Western Digital will leverage its participation at the event to display their cutting-edge line of purpose-built WD Purple hard drives. The company will also be launching a new exciting product at the show to complement its 'Surveillance-Class' edge-to-core devices portfolio.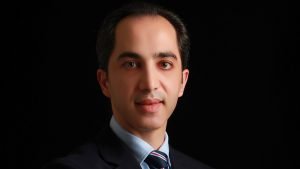 "This year we will be launching the HID Location Service for workplace optimization and showcasing our Mobile Access solutions. We look to engage with end-users at the show and demonstrate how our solutions can help them address the challenges they face with their access control and identity management," says Wisam Yaghmour, Regional Sales Director at HID Global.
This event is organized by Messe Frankfurt Middle East in partnership with Saudi-based and ACE Group, and is officially backed by the Saudi Ministry of Health and the Saudi Safety & Security Department.
Following the success of its launch edition last year, Ahmed Pauwels, CEO of Messe Frankfurt Middle East expects a similar response from exhibitors and trade visitors alike for this second edition.
"With more than 170 exhibitors from 25 countries, and an expected turnout of 6,000-plus visitors, Intersec Saudi Arabia 2018 will once again be at the forefront of the latest technologies and solutions dedicated to meet the demand of the Middle East's largest security, safety, and fire protection market," concludes Pauwels.