Vicon Industries has recently announced the launch of the Roughneck V2020 Multi-Sensor Camera. The new Roughneck V2020 features four 5 MP sensors each with independent motorized PTZ control, Vicon's revolutionary Multi-Sensor Camera provides flexible, multi-directional video surveillance that replaces multiple single-sensor cameras and is ideal for monitoring large areas.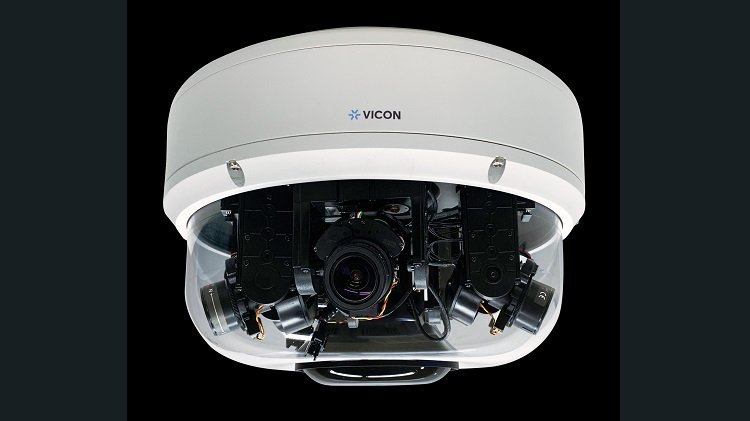 The camera features presets for 180˚, 270˚, 360˚ panoramic coverage but additionally allows quick and easy manual, customized, and individual configurations from your PC to help eliminate problem blind spots. No matter the time of day, or the existence of challenging lighting situations such as low light, oversaturation, or glares, the V2020 provides reliably high-quality images. Using 120 dB True WDR, IR illumination of 131 feet, and Starlight color imaging, the V2020 captures critical forensic details of subjects, such as clothing and hair color, with ease.
Engineers considered every facet of the multi-sensor camera's creation, including ease of installation, use, reliability, and compatibility.
"The V2020 provides a highly competitive NDAA-compliant option for integrators," said Bob Germain, Director, Hardware Product Management, Vicon. "It is feature rich, easy to use, and is certified with most major video management systems, making integration into existing systems easy."