Ring in partnership with PRO TECHnology
Ring, today announced its partnership with PRO TECHnology to expand the reach of Ring across the regional market offering residential real estate developers & homeowners Ring's innovative home security products and solutions.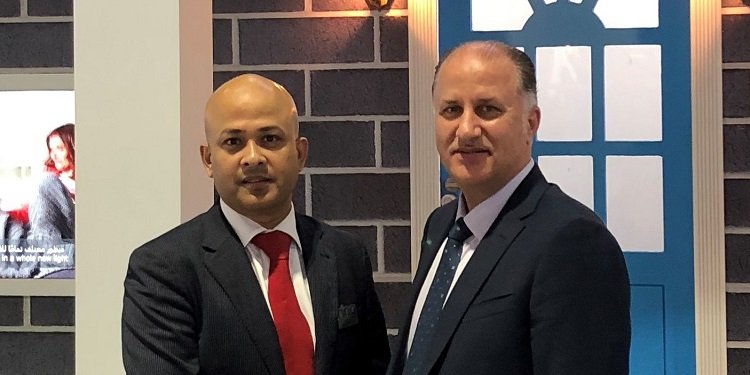 "Ring believes in keeping homes and communities safe rather than just comfortable, and we hope to change the way homeowners view security by keeping an eye on their family and property, even when they can't. Ring re-imagined the doorbell so consumers could respond – using a smartphone – to someone at their front door from anyplace, anytime while simplifying the technology with the combination of App, Cloud and Security hardware. PRO TECHnology has been providing technology-driven business solutions in the region for over 20 years and in that time, has succeeded in garnering an unparalleled regional presence. We look forward to working with PRO TECHnology to address the home security needs by extending Ring's reach and making our home security solutions more readily available to homeowners in the UAE," said Mohammad Meraj Hoda, Vice President of Business Development – Middle East and Africa at Ring.
PRO TECHnology will act as a value added reseller for Ring's latest suite of smart home security products and speaking on the occasion Jamal H. Maraqa, Managing Director, PRO TECHnology said, "PRO TECHnology has a long history in offering sophisticated IT solutions to our clients and one of our main expertise is security and CCTV applications and we are constantly looking at introducing innovative solutions to build that portfolio. When we were introduced to the state-of-the-art Ring products and solutions, we knew we had found the best home security provider. The awareness and demand for smart home security devices, such as smart doorbells that keep families, neighborhoods and communities safe are growing and therefore we believe that our partnership with Ring is a perfect fit. We see exciting new possibilities in this partnership with Ring across the Gullf region and it will help PRO TECHnology to better address our customer's needs in today's environment of ever-increasing demand for home security solutions."