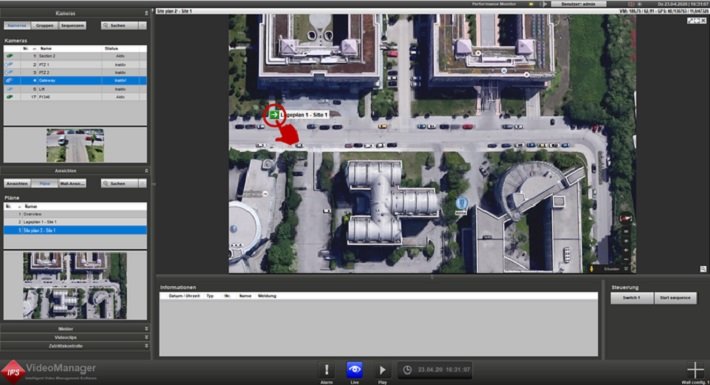 Germany based IPS Analytics, with the software release 11.0 version, IPS has further optimized its IPS VideoManager and IPS VideoAnalytics. The focus was on increasing user-friendliness by integrating some useful features. In this way, IPS is responding to the requirements of its long-term partners, who in turn find out from their customers firsthand where there is room for improvement.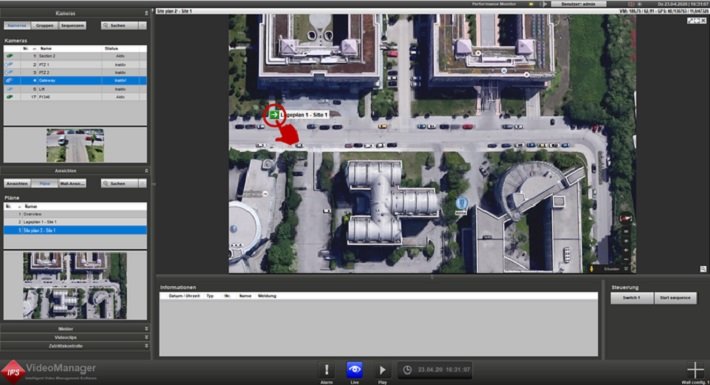 IPS VideoManager with clever innovations
For the manual search for a specific event in the recorded video material, IPS has increased the maximum playback speed many times over. Viewing video footage is now up to 1000 times faster. Casinos in particular had asked for this improvement and are expecting an enormous relief from this function.
Another practical feature is to keep the playback mode and the playback time when a second camera is connected to the window of the first. This allows the operator to track suspicious people from camera to camera on the same monitor or video window all the way. Of course, this is also possible in reverse or in pause mode.
Video management meets management system
With software version 11, the IPS VideoManager has new management system functions: If the user wishes to operate a system using a map on a touch monitor, he will benefit from enlarged buttons so that he can easily switch between different maps. Third-party systems can also be flexibly controlled using editable buttons on the site plan. In return, instructions or texts from external systems can be shown on the site map.
IT security, connectivity and ease of use were also the focus of the new IPS developments. There are now, for example, encrypted connections via the SOAP interface, cameras can be addressed and streamed encrypted via ONVIF. DNS and IPV6 are now available for many components. Any additional installation of components has been simplified and accelerated.
Quality and handling of IPS video analytics further improved
For example, IPS has improved the setting of the object sizes to be considered for its server-based video analytics. There is now an indicator that indicates that the object size was entered too small or too large and therefore the preset percentage value is not adhered to. This supports the user to optimally configure the analytics module according to the project planning guidelines and thus to achieve a higher detection accuracy.
As part of the IPS Outdoor Detection analytics module, IPS has optimized sabotage protection, especially for thermal cameras: The sensitivity of the contrast monitoring can now be set, which makes the detection of attempted sabotage even more reliable.
The video analytics module IPS Privacy Protection has also been further improved, in that people who enter the detection zones are detected earlier and much more precisely.
"We are pleased that with these functional improvements and innovations we have been able to increase the operation and security of our systems – and thus their added value – for our partners and customers many times over," says Christof Knobloch, Head of Product Management and responsible for the annual software Release of IPS.