IndigoVision announced that it is excited to introduce its new range of HD Ultra Camera during the Intersec 2019 in Dubai, giving attendees the first look at the product range. The cameras are available in three stylish form factors the HD Minidome, HD Bullet and an HD PTZ Pendant. All with built-in SMART.core technology, CyberVigilant in Camera, and with Advanced Analytics. These cameras are designed to offer superior functionality, performance and innovation.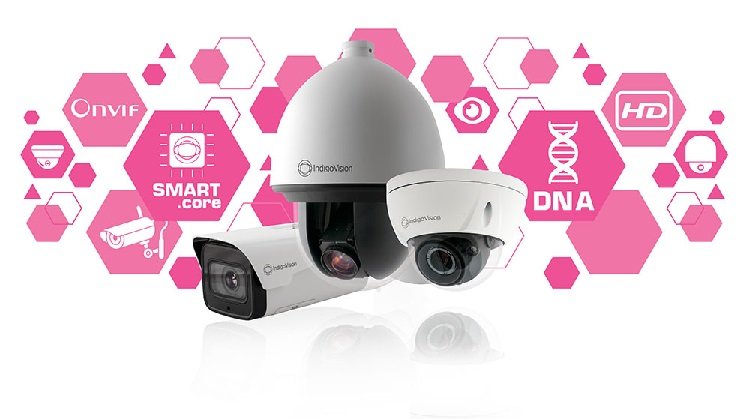 Embedded into the heart of the cameras IndigoVision's SMART.core technology includes better audio and low light performance, optimized H.264 compression, Activity Controlled Framerate Plus (ACF+) and it ensures lower bandwidth and storage requirements saving you money in the long term.
As well as being smart these cameras take cyber-security seriously with IndigoVision's unique and innovative cyber-security technology CyberVigilant in Camera being on board. With an extra layer of defence through an enhanced firewall, customers receive notifications direct to their Control Center user interface in the event that a cyber-attack takes place.
Advanced analytics such as Motion Detection, Tamper, Tripwire, Intrusion, Scene Change and Missing or Abandoned Object are also built-in the camera range, helping to enhance customers' security.
Additional to these incredible features the new HD Ultra Cameras are also compatible with the latest version of IndigoVision's Security Management Solution, Control Center v15.4. This powerful software includes new improvements such as automatic notification of NVR License faults, new Dynamic Profile Switching mode and VPN for Integra.
These fantastic features combined with our commitment to open standards, integration and unique Distributed Network Architecture are what makes IndigoVision an industry leader within the security sector.
Installed in over 15,000 installations globally, IndigoVision products are trusted and proven across multiple markets, in some of the highest profile sites and harshest environments. All of our products are single-mindedly designed towards enhancing your security and our HD Ultra Camera Range is no different.