Huawei unveiled its Smart Airport 2.0 Solution that covers a wide range of aspects such as visualized operational processes, visualized safety, visualized services, and airport IoT. The solution provides global airports with an innovative one-stop ICT platform featuring cloud-pipe-device collaboration, helping customers build future-oriented smart airports.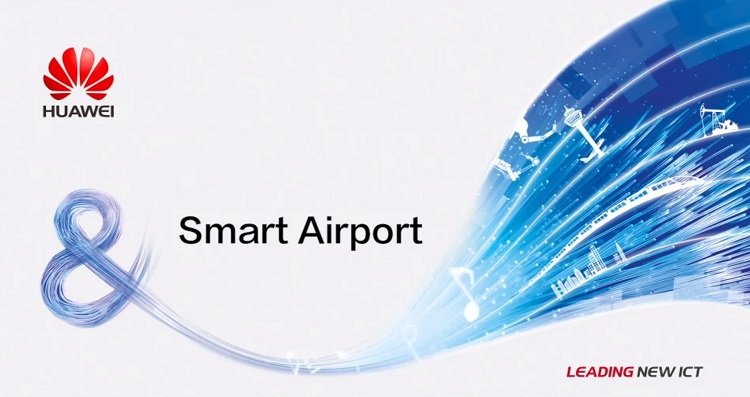 The new Smart Airport 2.0 Solution focuses more on technology linkages among intelligent video surveillance, Big Data and Artificial Intelligence (AI), and the Internet of Things (IoT). This enables data interaction among various vertical business systems at airports, drives intelligent and efficient airport operations, accelerates security responses, and delivers more convenient and comfortable passenger experiences.
The solution uses latest technologies such as digital collaboration, cloud computing, IoT, and Big Data to reconstruct airport information flows. It brings remarkable benefits to smart airports in terms of operational safety assurance, mobility, operating efficiency, and the quality of services for passengers and enterprises.
From the perspectives of terminal building safety, apron operation, and passenger experience, the Smart Airport 2.0 Solution provides all-scenario designs that run through every step of an airport's aircraft flow and passenger flow. The solution also delivers an optimal passenger experience through airport-wide situational awareness, advanced security functions, and intelligent collaboration.
Huawei's Smart Airport 2.0 Solution provides airports with tailor-made panoramic video surveillance and intelligent perimeter protection to ensure airport safety. Using 4K intelligent cameras, as well as passive optical networks for quick video backhaul, Airport Operations Center (AOC) personnel can easily monitor the whole process of takeoff and landing, and automatically track flights, achieving ultra-HD surveillance without any blind spots. Based on linkages between the IoT and intelligent video surveillance, sensor-triggered alarms are automatically analyzed by the intelligent video surveillance system to screen invalid information, reducing the false alarm rate from 99% to less than 10%. This marks the transformation from technical protection to intelligent protection.
Based on facial recognition technology of the intelligent video surveillance system, passengers can quickly go all the way from security check to boarding. By simply presenting their faces, passenger flight information and boarding gate navigation maps are automatically shown on the flight information display screens.
With the introduction of IoT technologies, passengers can view baggage status and location in real time from drop-off, transport, and claim — preventing baggage loss. Wi-Fi-based indoor positioning technologies are used to help airport operators quickly collect passenger traffic statistics and adjust the operation hours of security check channels in real time, reducing passenger wait times.