Hanwha Techwin expanded its Wisenet P premium camera series with the launch of two channel multi-directional Wisenet PNM-9000VD camera, which features a modular lens design and a suite of built-in video analytics, is able to capture superb quality 5MP images of adjacent areas with the help of two separate lenses offering the capabilities of two video surveillance cameras in a single housing.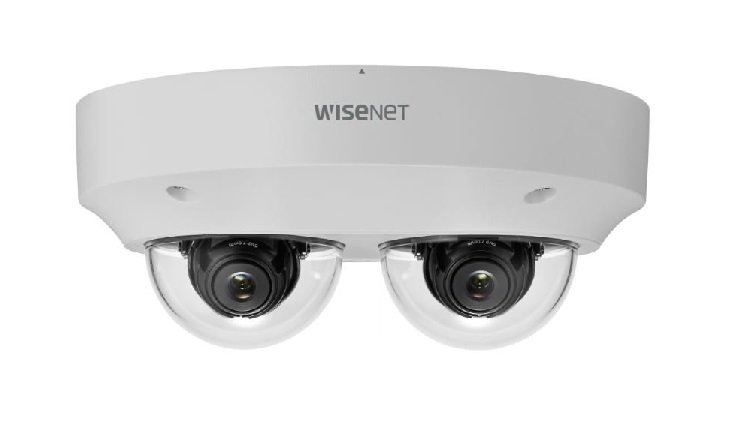 Depending on the field of view required, 3.7, 4.6 or 7mm lens modules are available to be purchased separately to the PNM-9000VD and these can be easily fitted on site by system integrators.
The multi-streaming Wisenet PNM-9000VD significantly reduces the costs which would normally be associated with installing two separate cameras to cover, for example, an L-shaped area in order to monitor two sections of a corridor or either side of a building. It does so without any compromise on quality and as such, the PNM-9000VD offers a highly cost-effective solution for monitoring large open spaces such as car parks, shopping centres and warehouses.
The PNM-9000VD only needs a single IP address even though it has two camera channels. With only one Video Management Software (VMS) license required, this further reduces the cost of ownership, as does Power over Ethernet (PoE) support, which negates the need to install power supply cabling.
The new camera also supports H.264, H.265 and MJPEG compression. However, bandwidth efficiency is improved by up to 99% compared to current H.264 technology when H.265 is utilised with WiseStream II, a complementary compression technology which dynamically controls encoding, balancing quality and compression according to movement in the image.