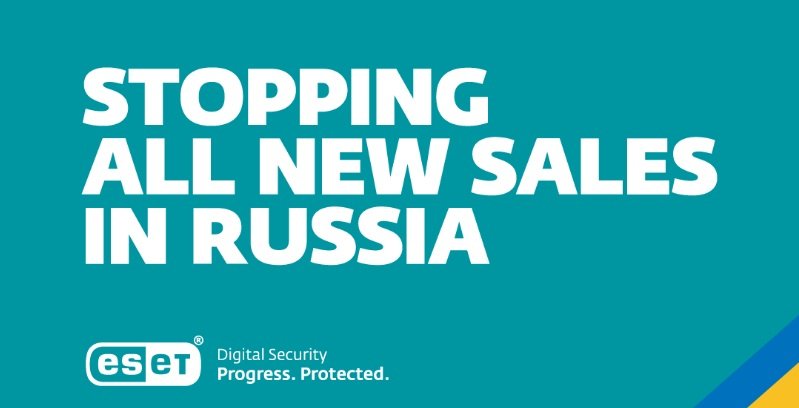 In response to the shocking decision by the Russian Government to invade Ukraine, ESET announced that it is stopping all new sales to any individuals, businesses and organizations in Russia and Belarus.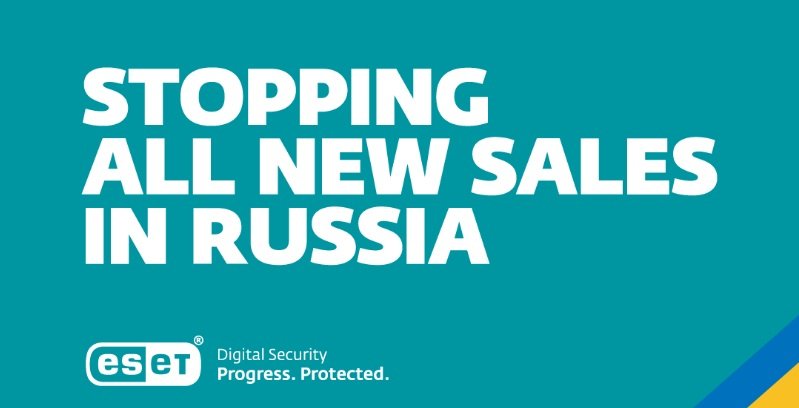 Previously, sales to government and related entities had already been prohibited from 2016, when the Russian Government introduced such tax rules, legislation and certification processes that favored local vendors.
Complementing this decision, our integrated response to the invasion is fourfold:
We provide humanitarian support to the citizens of Ukraine. The ESET Foundation has created an initial fund of 500,000 EUR to help the citizens of Ukraine through a mixture of direct grant support and donations to NGOs (namely INTEGRA Foundation and UNICEF). As a company and community, ESET organized employee donations and encouraged its employees to actively volunteer in their communities by matching the time of its employees spent volunteering for humanitarian causes, and is also supporting our Ukrainian partner's staff members and their families with direct help and ongoing aid, including accommodation, cash, and in-kind donations.
By working closely with our Ukrainian partner's tech support specialists, we have extended customer support to ensure continuity for our customers on the ground. We are also upgrading all our Ukrainian business customers to our highest-grade product for free and extending licenses that are about to expire for all business and consumer customers in the country at no cost.
We provide security research & insight to the many global and European bodies endeavoring to address, resolve, and mitigate the cyberthreats stemming from this conflict. ESET is committed to protecting and making the world safer with unique malware telemetry and security insights. We are sharing our research on the WeLiveSecurity blog and are increasing support for incident response. ESET Research is monitoring for threats in the digital realm that are directly related to the conflict, starting with an announcement on February 23 regarding the discovery of HermeticWiper, a new data wiping malware targeting Ukraine on the eve of Russian's military incursion into Ukraine. Between February 27 and March 1, ESET Research published warnings about charity scams exploiting the war in Ukraine and followed with the subsequent discovery of another wiper and a worm component used to spread HermeticWiper. ESET continues to support the defensive cybersecurity posture of businesses and government organizations, including National CERT teams, within the European Union.
To bolster this response, we have upgraded security solutions for threatened organizations in the conflict zone, neighboring states, and in those states participating in the international response should they be targeted. We are also offering new and existing customers internationally the ability to add our powerful protection against zero-day attacks – ESET Dynamic Threat Defense – free of charge.
As a European vendor providing digital security for more than 30 years, ESET has filled a need in contributing to the diversity of security software available in Ukraine, Russia, and around the world. As the largest non-Russian endpoint protection vendor in the Russian market, we do not take the decision to halt new sales in Russia & Belarus lightly, however, our priority is to further support Ukraine and its people. Therefore, to best represent our position and support for our European partners in cyberdefense and our shared digital security priorities, ESET has decided to take this step. Further steps are under consideration and will be announced in due course.
To learn more about ESET´s positioning, visit UA Crisis – ESET Response Center.