ESET recognized as a Top Player in Radicati's APT Protection Market Quadrant
ESET has been recognized as a Top Player for the second year in a row in Radicati's 2021 Advanced Persistent Threat (APT) Protection Market Quadrant. The report evaluates 12 leading security vendors in the market, assessing their functionality and strategic vision, with ESET one of only six vendors to be awarded Top Player status.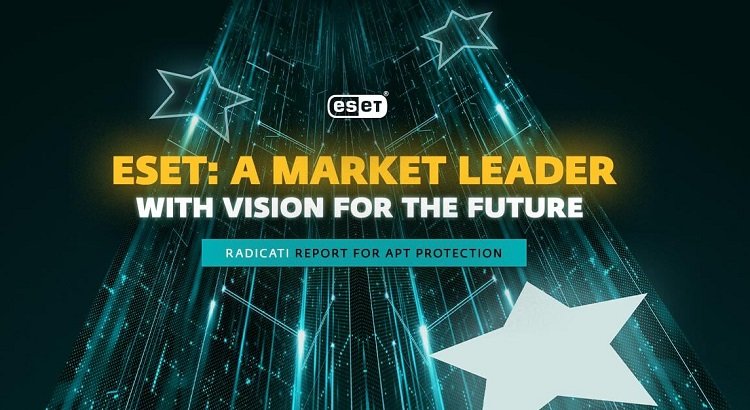 The Radicati Market Quadrant is a metric used to paint a picture of a specific technology market, with this edition covering APT Protection, defined as "a set of integrated solutions for the detection, prevention and possible remediation of zero-day threats and persistent malicious attacks."
ESET's enterprise security portfolio includes a wide array of cutting-edge solutions, including ESET Enterprise Inspector (EEI), ESET Threat Intelligence and ESET Dynamic Threat Defense (Cloud Sandbox). The solutions, and EEI in particular, were praised for their strong endpoint detection and response (EDR) capabilities, including monitoring of events such as process and script execution, and extensive remediation and response capabilities. The report further highlighted ESET solutions for ease of deployment and ease of use, as well as offering multi-language support.
Radicati positions vendors in a quadrant according to two criteria: functionality and strategic vision. Radicati evaluates key features and capabilities, including, but not limited to, EDR, deployment options, platform support, malware detection, sandboxing and quarantining, forensics, and analysis of zero-day and advanced threats.
In Radicati's 2021 APT Protection Market Quadrant, Top Players are described as "the current market leaders with products that offer both breadth and depth of functionality, as well as possess a solid vision for the future." ESET's positioning as a Top Player for the second year in a row demonstrates the company's tenacity, with the Radicati report stating that "vendors don't become Top Players overnight…they must fight complacency and continue to innovate."
Juraj Malcho, ESET's chief technology officer, commented, "We are thrilled to be recognized as a Top Player in Radicati's 2021 APT Protection Market Quadrant. Being ranked as a Top Player for a second year in a row reflects ESET's continued drive to innovate and provide a holistic product portfolio to cover even the most advanced persistent threat scenarios. The past year has only reinforced how crucial IT  security is for businesses of all shapes and sizes, and we pride ourselves on our real-world-tested solutions, and on our commitment to creating a safer world for all users of technology."