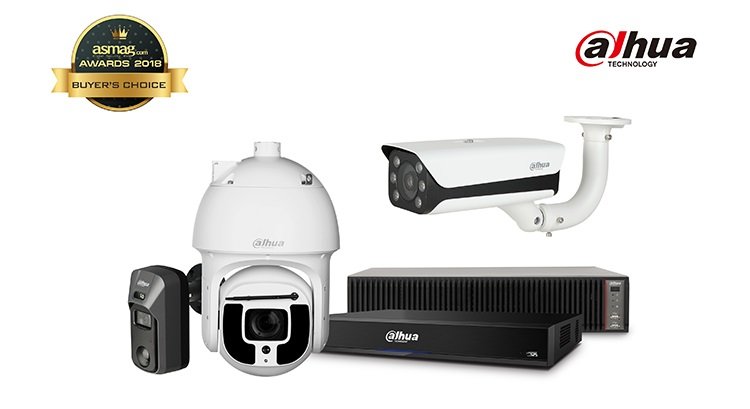 Dahua win Buyers' Choice Awards of 2018 by a&s
Dahua Technology recently announced that it has been recognized by a&s's 2018 Buyers' Choice Awards with three products in the category of Network Cameras and two products in the category of NVR & DVR. Among Dahua Technology's winning products, four of them are Dahua AI series and one comes from the patented Dahua HDCVI family.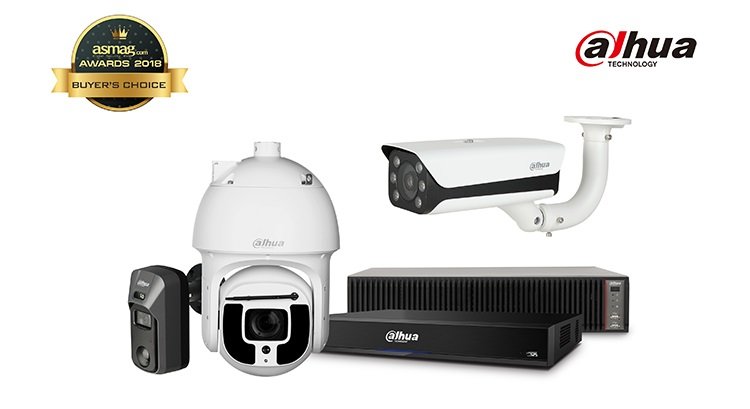 Held annually, Buyers'Choice Awards by a&s showcases the security industry's most influential and popular products of the year recognized by global security buyers and system integrators. For 2018, Dahua 2MP Starlight Bullet Network Camera (IPC-HFW8242E-Z4FD-IRA-LED), Dahua 4K 40x Starlight IR PTZ AI Network Camera (DH-SD8A840WA-HNF), and Dahua 2MP HDCVI Active Deterrence Camera (HAC-ME2241C-W) stood out from the Network Cameras category, meanwhile, Dahua 2U 8HDD AI Network Video Recorder (DHI-IVSS7008-1T) and Dahua 16 Channel Penta-brid 4K 1 U Digital Video Recorder (XVR8216A-4KL-I) were distinguished with awards from the NVR&DVR category.
Fueled by increasingly niche demands, global need for high-quality security solutions as well as advanced technologies is booming. Today's security buyers are looking for versatile products not only featuring product adaptability, compatibility, high-resolution images, but they are more concerned about face recognition, perimeter protection and other AI technologies. As such, buyers are increasingly turning to Dahua Technology and its comprehensive array of integrated cameras, systems, and technology-supported solutions to satisfy their increasingly rigorous demands.
As the demand for safety around the world continues to boom, Dahua Technology aims to continue embracing groundbreaking technologies and innovating next-generation security products and solutions for the market. With a mission of "Enabling a Safer Society and Smarter Living", Dahua Technology will continue to focus on "Innovation, Quality, and Service", to serve partners and customers around the world.