Allegion announce a new sliding door system
Allegion announced a new addition to its Brio barn door-style Open Rail 80 sliding door system is an easy-to-fit 'soft close' accessory, designed to allow for a smoother and softer closure. Hidden from view, this door hardware system comes with a left and right soft close.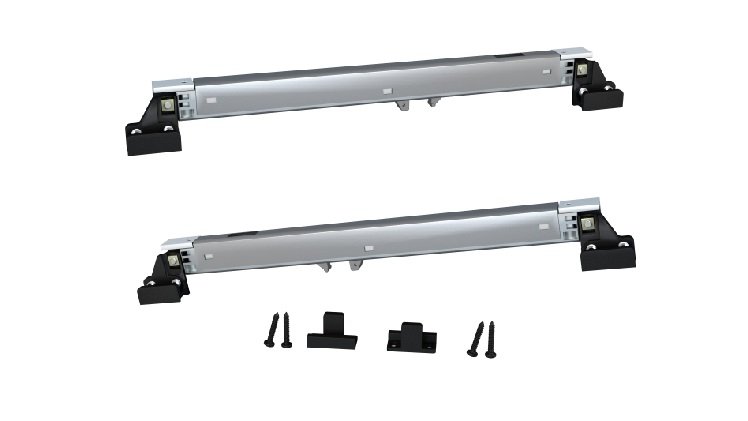 The new 'soft close' helps to control the door by gently decelerating the door when it is being closed or opened, quietly gliding it into its final position. This sophisticated accessory also prevents the door from being slammed, ensuring a safer operation and in the long run, allowing for a much longer working life for the system.
The Brio Open Rail 80 is a flat bar system that gives a barn door solution for panels up to 80kg in weight. The hangers use a nylon-tyred, precision bearing to move smoothly over the flat bar rail with face-fix straps providing quick and easy installation. The pack sets include hangers, doorstops, guide and bracket fixings with either 2m or 2.5m lengths of rail. The finish is a choice between satin stainless steel or black powder coat, mild steel options.
The design and manufacturing process of the Brio Open Rail 80 includes a rigorous product testing and quality assurance, plus a full 10-year warranty as standard on all hardware.
Brio, part of the Allegion family of brands, is an acknowledged global provider of sliding and folding doors. Brio architectural door hardware systems have been installed in thousands of sites around the world.