Ring, today unveiled Ring Stick Up Cam Wired and Ring Stick Up Cam Battery in the Middle East. The new Stick Up Cams are Ring's first cameras meant for both indoor and outdoor use, and further bolster the Ring of Security around homes and neighborhoods. Ring's ever-expanding line of home security devices enable the company to further its mission of reducing crime in neighborhoods across the globe. Ring Stick Up Cam Wired will be available in stores in the Middle East from December 25, 2018 while the Ring Stick Up Cam Battery will be available in the first quarter of 2019.
Jamie Siminoff, Chief Inventor and Founder of Ring said: "We're excited to continue expanding the Ring of Security with Ring's first indoor/outdoor cameras. Ring Stick Up Cams give neighbors maximum flexibility to position the cameras anywhere, regardless of power availability, to secure every corner of their property. Every decision Ring makes is driven by our mission to reduce crime in neighborhoods; it's important to have multiple layers of home security, and the Stick Up Cam line offers affordable, easy-to-install security for both inside and outside of the home."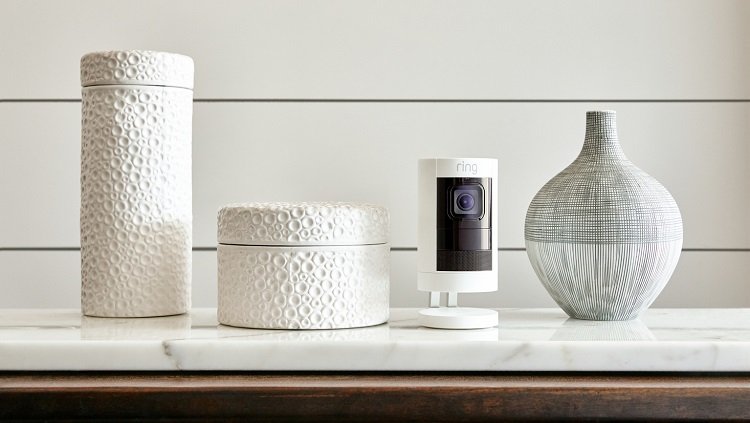 Ring Stick Up Cam Battery and Stick Up Cam Wired feature motion detection, 1080p full HD resolution, night vision, two-way talk, a siren, and a wide viewing angle – all for AED 699 (without VAT) each. Stick Up Cam Wired is powered through a micro-USB power supply or by Power over Ethernet (PoE), which gives users a reliable connection to the internet as well as consistent power. For indoor use, Ring Stick Up Cams bring the Ring of Security inside so users are notified of any suspicious motion within the home. For those looking for additional outdoor security, neighbors can place the Stick Up Cams around the outside of the home to monitor activity on their property and help prevent a crime from taking place.