Panasonic has announced the commencement of i-PRO Europe Middle East and Africa (i-PRO EMEA) operations in the region at Intersec 2022, one of the leading securities, safety, and fire protection event held recently in Dubai. In line with its new direction, the company will adopt the i-PRO brand as the standalone product identity from April 2022 onwards.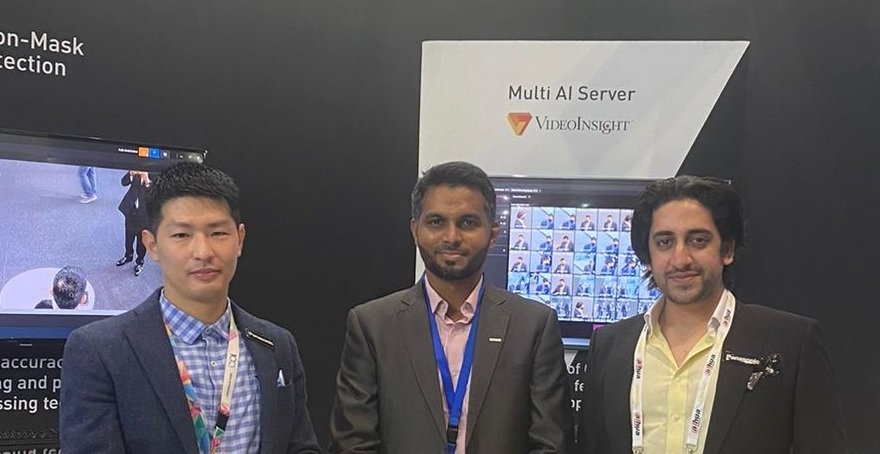 In addition to the regional launch of the brand, the company also highlighted their premium service platform and introduced its services and downloads portal for its wide-ranging products at the event. As part of its drive to get closer to its partners and customers, i-PRO will revitalize its partner including distributors and integrators with these platforms.
"With the unprecedented demand seen in the region for security solutions as the new smart city visions take shape, the launch of our regional operations is an important step towards i-PRO EMEA's growth. This brings us closer to our partners enabling us to respond quickly to the needs of the market. PMMAF i-PRO EMEA will continue to develop and grow further by innovating new technologies and solutions to tackle business challenges," stated Yoshiki Kogane, Sales & Marketing Manager of PMMAF i-PRO EMEA.
"With the new brand "i-PRO", we have been developing and delivering products that incorporate various innovations to our customers, with "Extend human senses through technology, to capture moments of truth so the front-line professionals can act." as our brand purpose for our existence in society. Furthermore, customers service remains a top priority, so we have introduced a service platform for our partners and customers to receive the right support and access our knowledge database," Kogane added.
"PMMAF has been a leader in providing solutions to the regional security market, thanks to our strong partner network and unmatched service. The i-PRO brand launch in the region marks a new milestone, and we will work towards meeting its strategic goals by continuing to develop security business to meet the future requirements of the market and customers," commented Hidetoshi Kaneko, Director and the Division Head of System Solutions and Communication Division, Panasonic Marketing Middle East & Africa FZE.