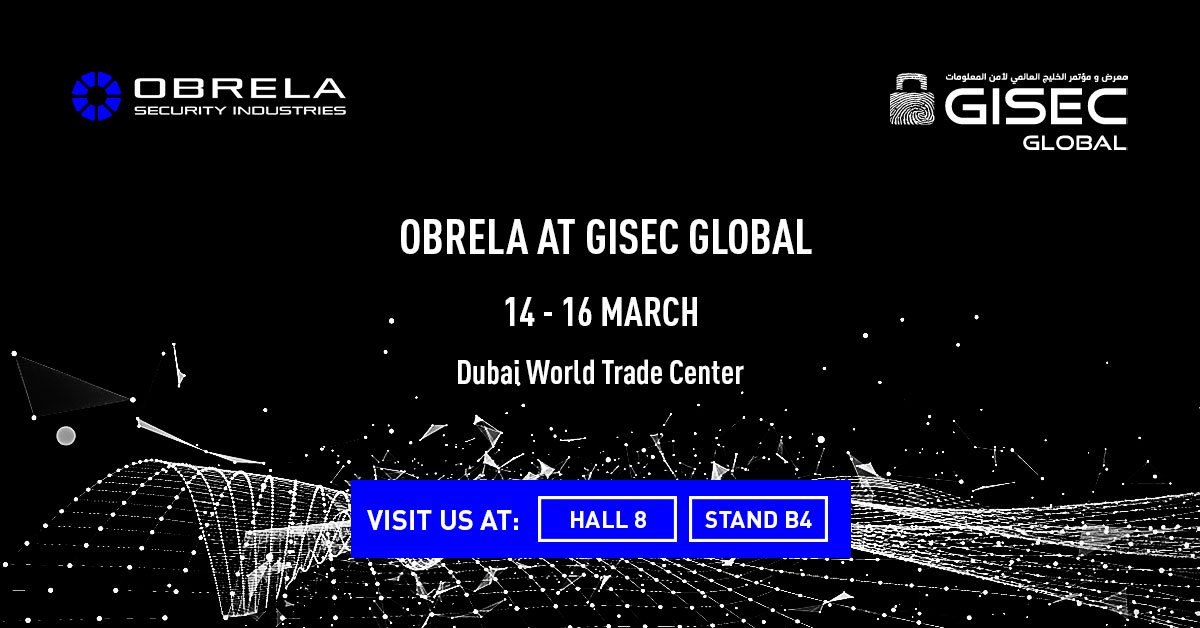 Obrela, an international Cyber Security provider, has announced that the company is exhibiting at GISEC Global 2023. The prestigious event on cybersecurity takes place on 14-16 March in Dubai World Trade Center (10:00-17:00). GISEC Global offers a platform for key industry leaders to come together to stay ahead of potential threats, discover innovative strategies and remain secure from major disruptions.
You can visit Obrela at its stand B4, Hall 8 to meet with company's team of experts, including its CEO, George Patsis. Delegates can book their meetings with Obrela's executives via the online platform and learn more about the capabilities of the Obrela MDR, powered by Obrela's purpose-built Cyber Risk Management platform, SWORDFISH.
Obrela's services offering includes:
MDR: Obrela is a Gartner recognized MDR vendor providing 24/7 threat monitoring, detection and response services capability that help the customers defend against advanced cyberattacks, strengthen their cyber resilience and reduce risk exposure.
MRC: An "umbrella" of risk management services that enhance security operations with real time visibility that significantly improve situational and risk awareness.
Swordfish: An "ERP" for cyber security that rebuilds cybersecurity management from ground up. Swordfish is the single pane of glass for all security and risk operations including threat management, vulnerability management, risk management, audit management, identity & access management, compliance management, privacy management, supply chain security, and policy management.
Managed Security Defense: Design, deployment, and Operation of state-of-the-art Cybersecurity architecture to protect clients' complete digital universe.
Advisory Services: An extended portfolio of security consulting services including SOC Capability & Maturity Assessment, Risk Assessment, Compliance Assessment, Vulnerability Assessment, Penetration Testing, Red Teaming, IR/Forensics Services.
Visitors can register at this link gaining access to exhibition floor and conference. Officially supported by the UAE Cybersecurity Council, Dubai Electronic Security Center, Ministry of Interior (UAE), Telecommunications & Digital Regulatory Authority (TDRA), and Dubai Police, GISEC Global is undeniably the largest and most impactful cybersecurity event, featuring over 400+ exhibitors and more than 300+ InfoSec speakers across conference stages.