Hikvision, has announced that 
IPS Intelligent Video Analytics
 is the first company to join the Hikvision Embedded Open Platform (
HEOP
) program that will enable IPS upload its cutting-edge analytics modules to Hikvision 5-Series Network Cameras.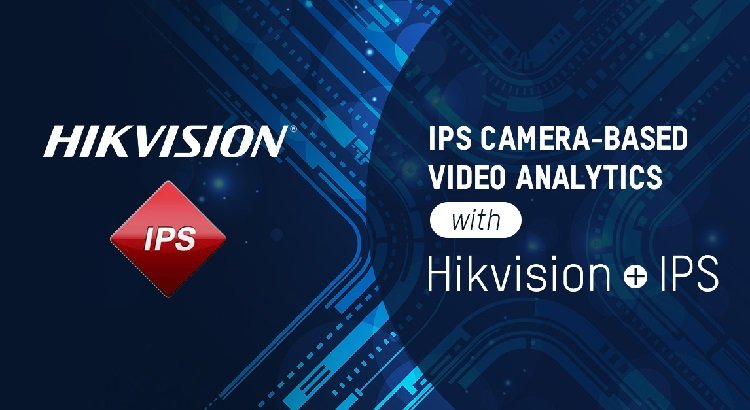 The global HEOP program enables third-party providers to develop their own applications and install them directly onto Hikvision cameras. This brings a greater variety of intelligent functionality directly to customers, while development partners can benefit from Hikvision's global reach.
Five innovative camera-based analytics modules
IPS Intelligent Video Analytics has decades of analytics expertise, and has developed a wealth of advanced analytics functionality. Through HEOP, IPS is embedding five analytics modules into 
Hikvision 5-Series Network Cameras
: Motion Detection, Sabotage Detection, Intrusion Detection, Loitering Detection and Indoor Detection.
1. Motion Detection
This intelligent video analytics module offers real-time alerts when objects are seen to move within predefined areas.
2. Sabotage Detection
Sabotage Detection alerts users in real-time when attempts are made to tamper with the camera (e.g. if the camera is covered, redirected, sprayed or blinded).
3. Intrusion Detection
Intrusion Detection delivers real-time alerts in the event of an intruder entering a secured outdoor area.
4. Loitering Detection
This module delivers real-time alerts if individuals are loitering in monitored areas.
5. Indoor Detection
The Indoor Detection module alerts users in real-time in the event of intruders entering secured indoor areas.
Embedding these modules into the cameras means there is no need for additional servers, which saves money for Hikvision customers and increases flexibility in solutions architecture design. One module can be operated per installed camera, and the data can be viewed easily on a web browser.
The Hikvision 5-Series Network Cameras are already impressive, combining DarkFighter low-light surveillance with high definition recognition for the first time. Improved codec technology also boosts transmission efficiency. The cameras are ideal for anywhere that 24-hour colorful images are needed, from streets and shopping malls to office buildings.
Jens Berthelsen, Global Partner Alliance Manager at Hikvision says, "We're excited that IPS has become our very first partner for the HEOP program. We're looking forward to seeing how their functionality can help our customers extract new value from our Hikvision 5-Series Network Cameras, while helping them to build even more streamlined, cost-effective security solutions."
Alain H. Benoit, Head of Marketing and Sales at IPS says, "The HEOP platform design makes it incredibly easy to integrate our video analytics into the Hikvision cameras. This integration provides customers with an advanced solution when it comes to real-time detection of suspicious objects or events."
Hikvision will be showcasing the IPS HEOP solution at IFSEC International on 18-20 June 2019, at the Hikvision stand IF1530.