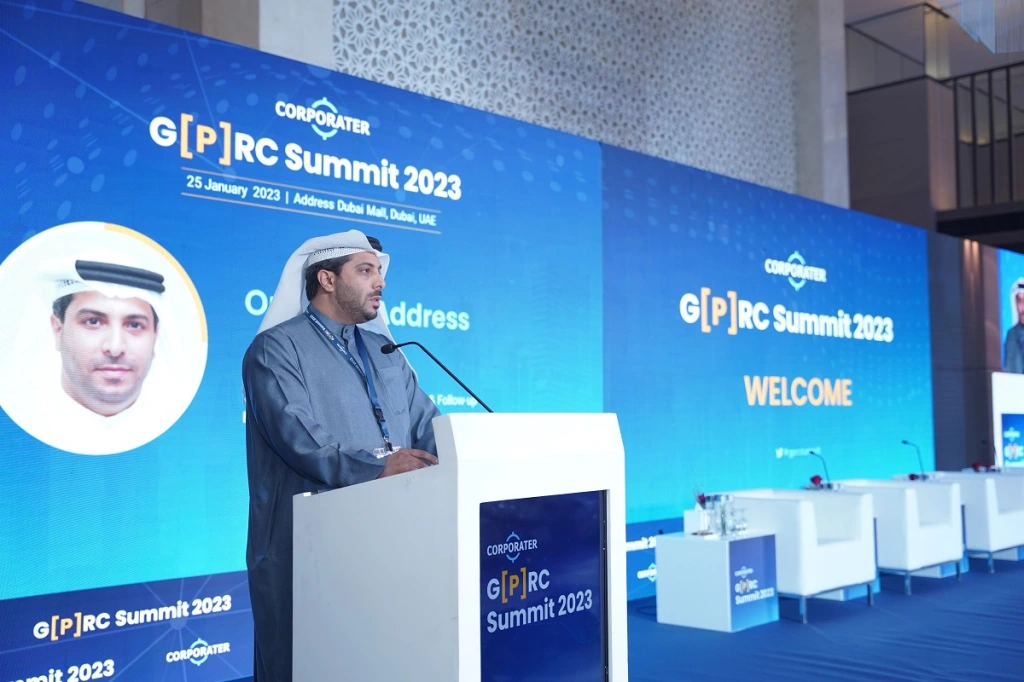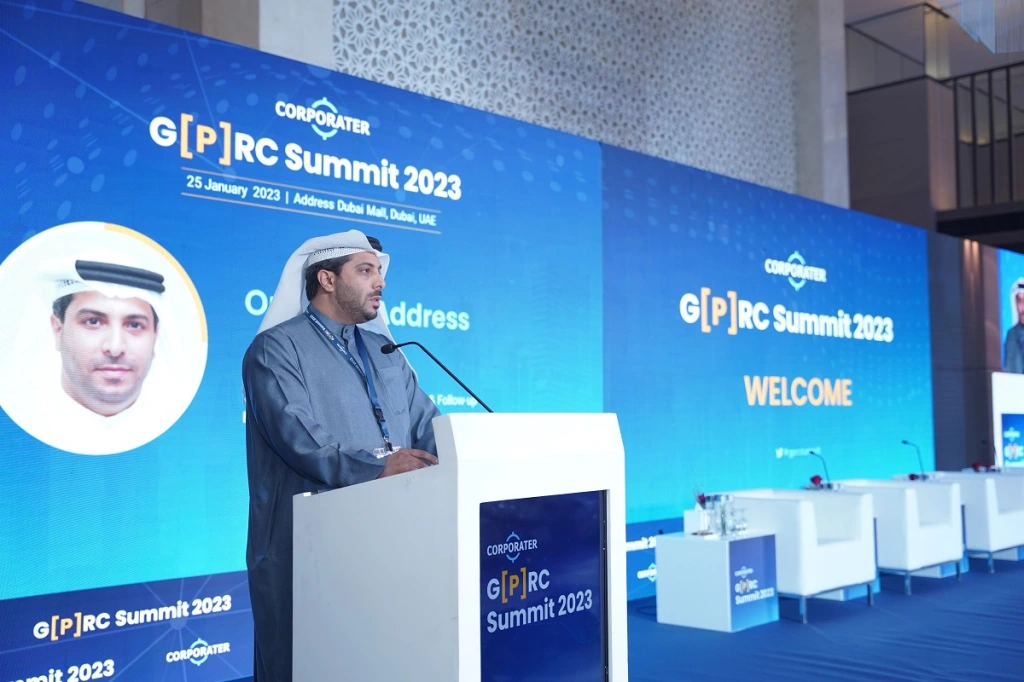 The GPRC Summit 2023 in Dubai, organised by Ejtemaat Events and hosted by Corporater, a global software company providing integrated governance, performance, risk and compliance (GPRC) solutions, set the stage for discussions on the state and transformation of governance, risk and compliance in the UAE's future digital economy.
As the world's largest gathering on governance, risk and compliance (GRC) integrated with performance and strategy, the summit offered insights around the theme of "GPRC – The Future of Effective Enterprise Management for Government and Business Organisations".
Presentations, panel discussions and roundtables at the event addressed the trends impacting the global GRC market, which is expected to reach USD 134.86 billion by 2030.
The summit brought together GRC experts, CEOs, executives and key decision-makers from various industries to discuss technologies, insights and key trends shaping the future of enterprise management.
In his opening speech, H.E. Dr. Mohamed Al Kuwaiti, Head of Cybersecurity, UAE Government, said, "An effective governance, risk and compliance system is a fundamental requirement for a strong cybersecurity strategy. He stressed that organisations must first establish a GRC system to achieve cybersecurity objectives and create a secure working environment." He added that the Cybersecurity Council's support in partnership with the UAE Banks Federation for the GPRC Summit 2023 in Dubai comes as part of the council's commitment to participate in creating an innovative work environment at a time when the risk environment and digital transformation are rapidly increasing, raising the importance of risk management.
He said there is a close link between cybersecurity and GRC, and emphasised the role of innovation in governance systems. Noting that governance includes identifying threats to the state or organisation and maintaining an inventory of all asset control systems, including hardware, software and supporting infrastructure technologies. "Therefore, the council is developing cybersecurity policies, procedures, training and educational materials applicable to industrial control systems, as well as best practices for technology-integrated incident response procedures."
Dr. Al Kuwaiti pointed out that the increasing number of cyber-attacks requires consistent development of new regulations and legislation to keep cybersecurity requirements in pace with the rapid developments in cyber threats and stressed the need for international cooperation in addressing it.
In addition to external factors such as inflation, geopolitical issues and regulatory changes, the event looked at GRC from a holistic perspective, examining how internal cybersecurity, operational technology evolution, digital finance and work culture shape the long-term value of GRC. Speakers also emphasised the need for organisations to focus on agility, resilience, integrity, accountability and engagement in risk management.
In his keynote address, H.E. Abdallah Al Shamsi, Assistant Undersecretary, Monitoring and Follow-up at the Ministry of Economy, said, " Comprehensive GRC systems enable process automation, accurate risk assessments and cost efficiencies, and provide a single source of affirmation for the entire organisation. As you all know, the UAE economy is transforming into a flexible, more open and sustainable model through updated legislation, strengthened regulatory frameworks and ambitious visions and business strategies. Sound GRC practices will help the UAE's corporate sector attract investment and help companies achieve their business objectives."
Speaking on the vital role played by the private sector in policy, Al Shamsi said, "In order to attract foreign direct investment, develop human capital and establish the UAE as a global hub for entrepreneurship, innovation and talent, we have taken various measures to promote the use of open data while protecting intellectual property rights. It is encouraging to see that the private sector is also keeping pace by ensuring compliance with applicable laws and regulations and working together to implement GRC systems. For example, the Federal Law on the Protection of Personal Data (2021) is the first federal law on the protection of personal data to be drafted in cooperation with the major technology companies and the private sector."
At the summit, world-renowned GRC and strategy experts and C-level executives shared the latest trends in corporate governance, GRC-related challenges and solutions that enable organisations to improve performance and better align their priorities with business objectives.