Genetec will be present at GSX 2021, and the company will showcase the latest version of Security Center (v5.10) during the 3 days event starting 27th September 2021 at its booth #841. The Genetec Security Center consists of the latest generation of its AutoVu Sharp V ALPR cameras, and Mission Control, the company's situational intelligence and decision management system.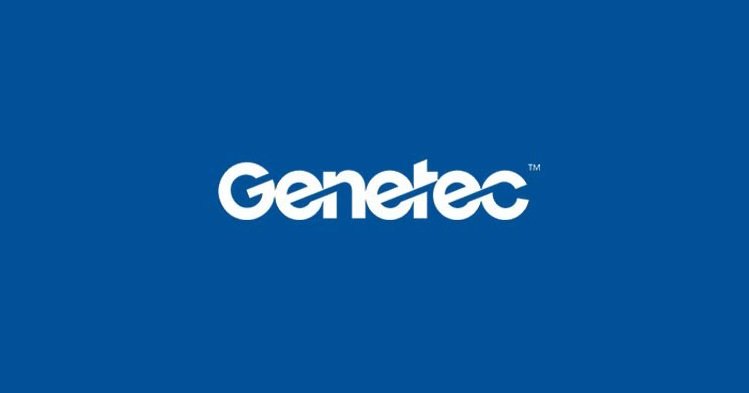 The company will also feature solutions to help organizations migrate from their obsolete access control systems and replace outdated technology that could leave them vulnerable to cyber threats.
At a time when more organizations are looking to the Cloud to gain flexibility and lower the costs of their security operations, the new version of Security Center bridges the gap between on-premises systems and the Cloud, helping enterprise video surveillance customers migrate to the cloud, while supporting flexible hybrid-cloud architectures. It also makes it easier to connect external systems, and tap external data for use in dashboards, maps, and investigations without relying on complex, specialized integrations. Taking a step further towards unified, enterprise Video-Surveillance-as-a-Service (VSaaS), version 5.10 enables the seamless use of tiered cloud and on-premises storage to manage short- and long-term video archives according to customer needs.
Genetec will showcase Synergis, the company's open architecture IP-based access control solution. Synergis can help organizations easily migrate from their obsolete access control systems and replace outdated technology that could leave them vulnerable to cyber threats. Synergis minimizes the amount of hardware to be replaced, allowing customers to upgrade to the latest supported technology at any time, move at their own pace, and work within their available budget. With Synergis, customers can not only protect their assets and people but also improve their business operations and decision-making that go beyond locking and unlocking doors.
Visitors to the Genetec booth will also be able to see the next generation of the company's AutoVu SharpV ALPR (automatic license plate recognition) camera. This new version provides a future-proof fixed ALPR solution that can be deployed anywhere easily. It is built to deliver machine learning-based ALPR and vehicle analytics on the edge, ensuring high performance in all conditions.
Designed for fixed ALPR installations, the new SharpV can be up and running in minutes, thanks to multiple features like embedded 4G/LTE/ GPS and motorized lenses with zoom and auto-focus. It is ideally suited for a range of applications, such as monitoring entries and exits, capturing license plates at high speed on city streets and highways, managing off-street parking lots and facilities, as well as covering major city access points for wanted vehicles.
Genetec will also demonstrate the latest version of its Mission Control decision management system that provides organizations with new levels of situational intelligence, visualization, and complete incident management capabilities. Mission Control allows security personnel to make the right decision when faced with routine tasks or unanticipated situations by ensuring a timely flow of information.
Ideally suited to meet the operational needs of larger, multi-site deployments, Mission Control gives operators a holistic, unified, and map-centric view of their entire security infrastructure. It goes beyond the capabilities of traditional security platforms, enabling organizations to manage the entire lifecycle of incidents and situations, from monitoring incoming sensor data and detecting incidents, all the way through to resolution and auditing.