ESET bags the 'Cybersecurity Made in Europe' label
ESET is one of the first Europe-based IT security companies to be awarded the 'Cybersecurity Made in Europe' label by the European Cyber Security Organization (ECSO). The seal of approval underscores the quality and values of European security vendors that meet the criteria.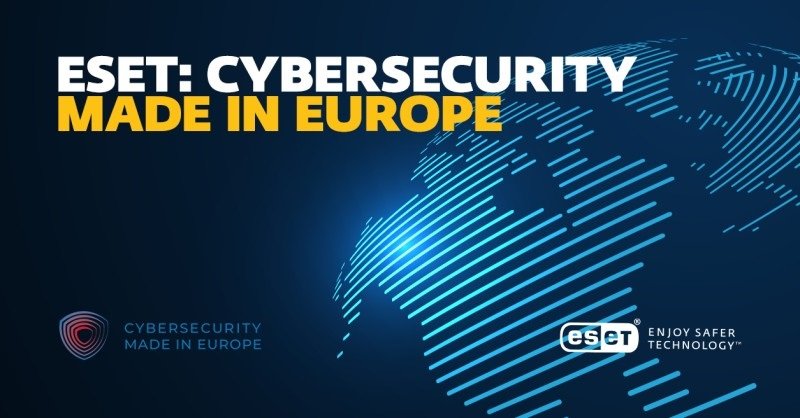 "As the leading endpoint protection platform vendor headquartered in Europe, ESET is delighted to be awarded this label, underlining our commitment to our home in Central Europe, and to supporting innovation in the region," says Andrew Lee, Director of Government Affairs at ESET. "Whilst ESET is now very much a global company we remain proud of our European roots and our reputation for the quality of our products and services."
To earn ECSO's 'Cybersecurity Made in Europe' label, companies must demonstrate that:
• the head office of the company is located in Europe;
• the majority of the employees are employed in Europe;
• the core market is Europe; and
• the 10 baseline security requirements specified by ENISA, as essential for products and services in information and communication technology to be considered secure, are complied with.
The certification process was carried out by the Cyber Security Competence and Certification Centre based in Slovakia.