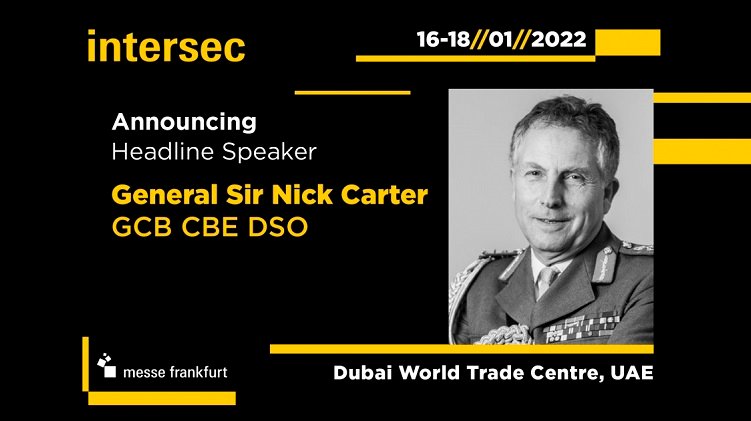 Britain's former Chief of Defence Staff, Sir Nick Carter will share insights from his extraordinary 44-year military career at the Intersec 2022 in Dubai next month.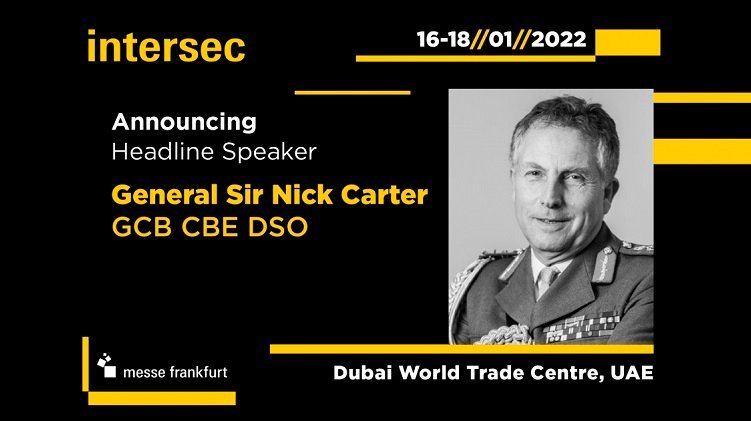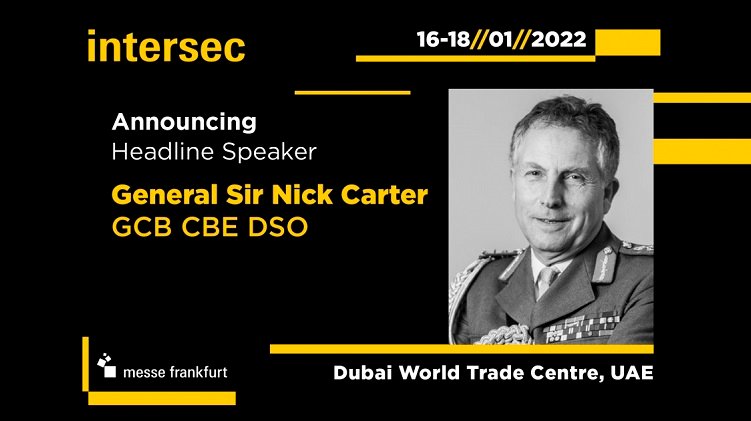 In his previous role, Sir Nick was the professional head of the British Armed Forces and the most senior uniformed military adviser to the Secretary of State for Defence and the Prime Minister of the United Kingdom. He joined the Army in 1977 and during his career he served in Germany during the Cold War, in Northern Ireland during the Troubles, in Cyprus with the UN and in command of a battalion on operations in Bosnia and Kosovo.
 He was the Chief of the General Staff, the professional head of the British Army since 2014, leading it through the most recent Security and Defence Review in 2015. He assumed the appointment of Chief of the Defence Staff in 2018.
 Speaking publicly for the first time since retiring from the military, Sir Nick will be speaking at Intersec which runs from 16-18 January 2022 at Dubai World Trade Centre.
Commenting on his participation, Sir Nick said "It is a pleasure to be invited to speak at Intersec, particularly during a time where our national interests and multilateral relations are challenged by an increasingly complex geopolitical landscape. Having served in some of the region's most challenging environments, I look forward to sharing valuable insights and experiences at what promises to be a fascinating forum at Intersec 2022."
Having served in the Balkans, Sir Nick went on tours to Iraq as a brigade commander in 2003/4 and repeated tours to Afghanistan between 2002 and 2013. He was responsible, on his first tour, for the initial design of Provincial Reconstruction Teams and the Afghan National Army. He commanded 55,000 NATO troops in Regional Command South during the Afghan 'surge' and in his last tour led the transition process with the now former President Ghani as the NATO mission's Deputy Commander.
Alex Nicholl, Messe Frankfurt Middle East's Head of Intersec, said "We are absolutely delighted to have Sir Nick Carter at Intersec 2022. Without question he brings a unique set of insights, not just from a security perspective but in terms of multilateral political relations, defence strategy and the challenges of leading through some of the most extraordinary geopolitical moments in recent history."