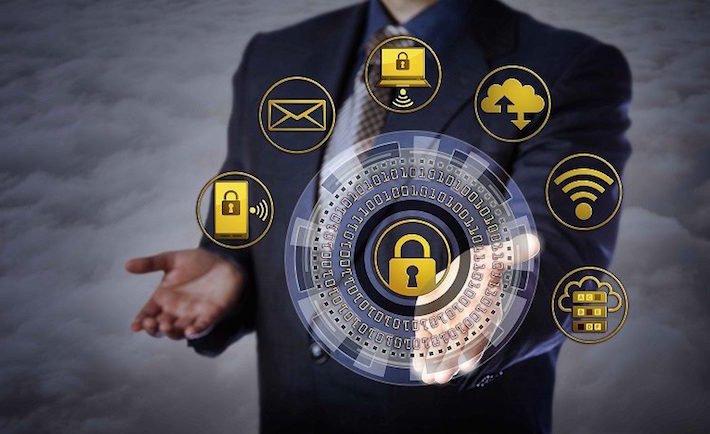 Bahwan CyberTek and SmarterD to deliver integrated risk management
Bahwan CyberTek (BCT) has announced a global partnership with SmarterD, an integrated IT and security risk management platform. The partnership will help enterprises in the MENA and GCC region build digital value at scale, and implement frameworks to establish risk-aware ecosystems, strengthening core security.
Together, their collective capabilities will create the right synergies to deliver integrated risk management for both private and government enterprises. SmarterD's expertise in risk management, risk assement, asset management, and vulnerability remediation will complement BCT's IP portfolio and exceptional service delivery to add value to clients.
Increased digitalization has exposed vulnerabilities, compelling customer-oriented enterprises to prioritize security programs. CISOs, dealing with the rapid pace of digital transformation, are pivoting from reactive measures to proactive strategies to deal with sophisticated risks. An Integrated Risk Management (IRM) framework will help enterprises evaluate, control, and monitor risks in both the near-term and long-term, improving decision-making to mitigate threats.
BCT+SmarterD partnership offers an IRM and assessment platform designed to integrate with existing systems and tools, to correlate, prioritize and analyze risks on a continuous basis. SmarterD focuses on ease of use and data quality to alleviate the challenges of the day-to-day risk remediation efforts. BCT's next generation 'Value Stream Delivery Framework' – powered by AI/ML with a key focus on 'delivering value' – on the other hand, will provide end-to-end visibility to business and IT stakeholders of the enterprise with key metrics on the managed and outsourced IT services programs.
Together, BCT+SmarterD will help clients eliminate silos, increase collaboration with teams, and save time on finding information. Vish Srinivasan – Executive Vice President, Bahwan CyberTek, says, "Business landscapes today demand comprehensive risk assessment and management methodologies to build resilience, ensure continuity, and add value. We are delighted about this global partnership with SmarterD. The collaboration is perfectly timed, as it comes at a time when digital transformation investments are expected to nearly double in this region."
BCT+SmarterD was recently chosen to provide an integrated risk management platform by one of Dubai's largest healthcare provider. Through the partnership, the healthcare provider was able to integrate its silo'ed IT and security operational systems, automate several time-consuming processes, and improve management of its governance and risk management processes.
"We are confident of replicating the successful deployment of the enterprise risk management solution for Dubai's largest healthcare provider to other clients across the region", added Vish Srinivasan.
Since its inception, BCT has been helping customers to transform the way they do their business through its innovative solutions and high-quality services. With a 'Customer First' motto, BCT has been focusing on creating intellectual properties that are unique and deliver significant value to businesses.
Vijay Sundhar, Founder and CEO of SmarterD, says, "BCT leads the way in enterprise digital transformation enablement with solutions designed around its unique 'Fit-for-Future' digital transformation framework. SmarterD leads the way in bringing integrated IT and Security Governance and Risk Management Foundation to the enterprise. We at SmarterD are excited and cannot imagine a better time than this to partner with BCT and be an integral part of their digital transformation framework to deliver joint value to customers."