Alstom expands its leadership team in the region
Alstom appoints new members to its Africa, Middle East, and Central Asia (AMECA) leadership team, as part of the Group's efforts to strengthen its regional presence.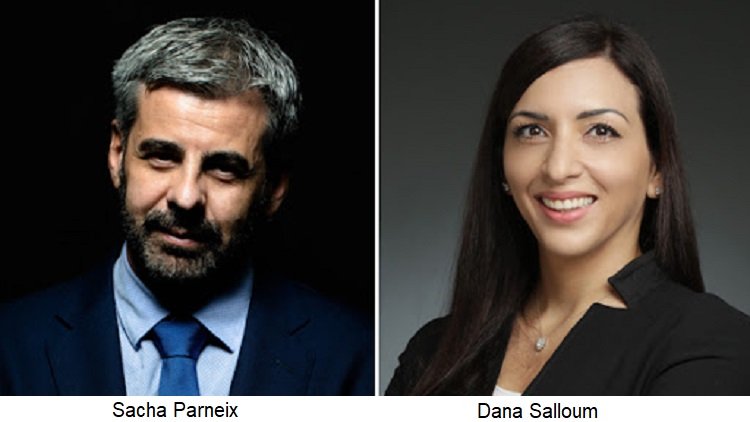 Sacha Parneix has been appointed as Vice President of Sales & Marketing for the AMECA region. Sacha was most recently Chief Commercial Officer at GE Steam Power, in which he was accountable for all systems, equipment and services. He joins the Alstom team with over 30-years of extensive experience in high-tech, innovative organizations across the electricity sector (ABB, Alstom Power, GE) as well as transportation industry (Safran, NASA). His experience has allowed him to gain specific know-how in commercial team leadership, strategic marketing & positioning, partnership building & growth, deal negotiations as well as specific experience in leaning and decarbonizing organizations.
Dana Salloum has been appointed as Vice President of Communication, External Affairs, and CSR for the AMECA region. Dana joins Alstom with over 18 years of experience in the field. Prior to this role, Dana was at Boeing where she was the Communications Director for India, Middle East, Africa & Turkey. She spent over 12 years in various leadership roles at Boeing, supporting the company's growth and presence in multiple markets. Dana will lead a team of communications directors across the region in support of the company's commitment to be the leader in sustainable and smart mobility globally.
"The AMECA region has extraordinary potential. We employ over 5,000 people and are growing.  I am excited to welcome Sasha Parneix and Dana Salloum to my leadership team. We have a strong regional team ready to address growing mobility needs and more importantly enable the creation of self-sustaining transportation ecosystems" stated Andrew DeLeone, president of Alstom AMECA.