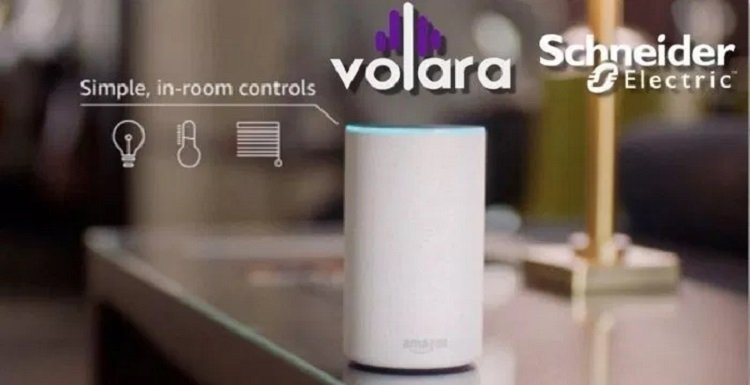 Volara and Schneider to provide voice activated guest room control
Volara and Schneider Electric partnered together to combine their automation and voice technology expertise to provide intuitive voice activated guest room control that enhances the guest experience and provides enriched analytic capabilities that can improve operational efficiency for the hotel.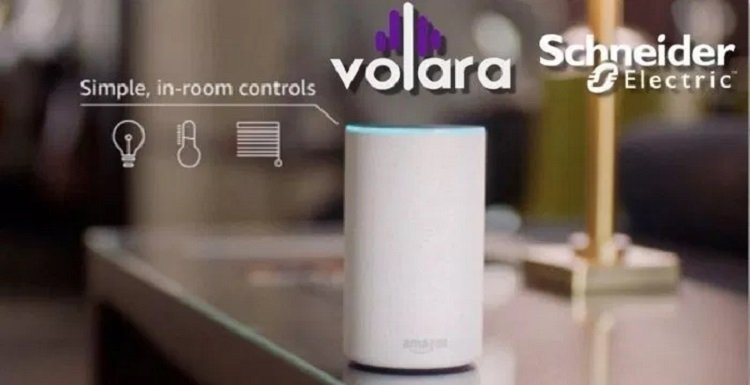 As the first step in this collaboration, the two companies have completed a new API which connects Schneider Electric's room controls to Volara's cloud software solution, which will enable guests to intuitively control their room using voice commands for a frictionless, memorable experience. To implement this solution, hotels will be able to choose any of the major natural language processing platforms, such as Amazon Alexa, Google Assistant or IBM Watson, to enable voice control of the guest room's lighting, thermostat, curtains, sheers, make-up-room, and do-not-disturb features.
"Our hotel customers need to move at the speed of the guest," said Shovan Sengupta, Schneider's global vice president, hotel segment. "Guest expectations, mostly driven by Millennials, are soaring due in part to the expansive adoption of connected home technologies. Guests expect the hotel environment to be the same as, or better than, home. They want a digital, frictionless experience, and voice control is quickly becoming part of that experience. Our collaboration with Volara enables us to deliver the technology solutions that hotels need to ensure exceptional guest satisfaction. Now when our customers request voice driven room controls, we can respond instantly with a robust, scalable solution."
The jointly developed API has been tested in Schneider Electric's North American R&D Center. Cybersecurity is of critical importance to both companies, and the architecture of Volara's software was proven to contain layers of protection for guest personally identifiable information and the proprietary data of the hotel.
"This integration delivers a seamless experience that is engaging, modern, frictionless and fun from the moment a guest opens the door to their room," said Dave Berger, Volara CEO. "Together we are extending the at-home experience to the hotel room by enabling interactions on voice command that are really cool and flexible. For example, through the Volara – Schneider Electric integration, a guest can change room temperature just by saying, 'Alexa, tell the hotel I'm too cold' or put up a do not disturb sign with 'Alexa, tell the hotel I'm going to sleep.' A guest can request a room cleaning by saying 'Alexa, ask the hotel to tidy my room' or control the curtains by saying 'Alexa, tell the hotel to open (or close) the curtains.'
"By integrating the Volara-powered voice assistant with Schneider Electric guest room controls, hotels will be delivering contextually relevant, totally awesome, conversational experiences at scale," Berger said. "We are delighted to be working with this global energy powerhouse. Soon Volara will be advising their customers on the selection of the voice technologies best suited for each property and managing their voice interactions."