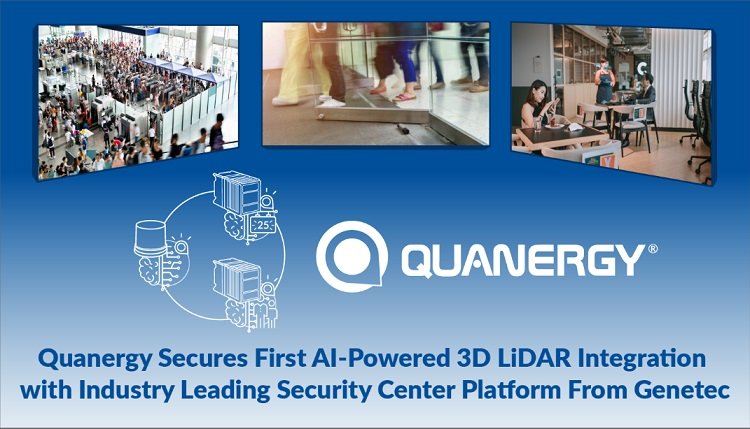 Quanergy Systems, a leading provider of LiDAR (Light Detection and Ranging) sensors and smart perception solutions, announced the first commercial integration of AI-powered 3D LiDAR solutions with the Genetec Security Center.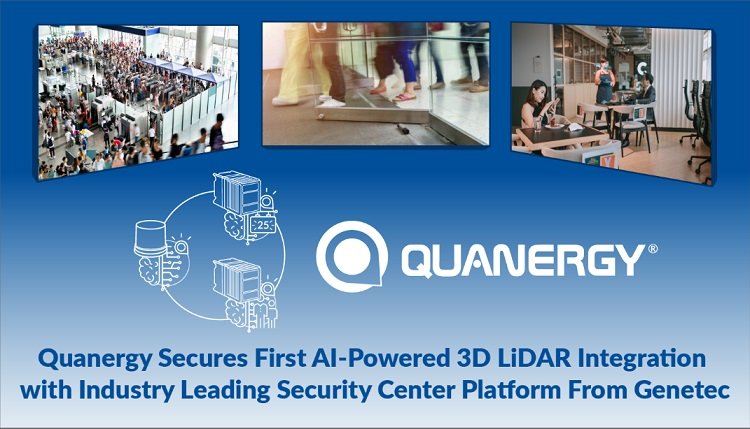 The integrated solutions will provide advanced people flow and occupancy management in smart spaces as well as enhanced threat detection and surveillance in high-security environments. The new solution will allow its use in multiple specialized Security Center modules including Restricted Security Area, Passenger Flow Analytics, and Occupancy Management package to help automate security, people counting and social distancing applications.
Adding Quanergy's 3D LiDAR and sensor data flow to Genetec Security Center provides increased real-time accuracy for a clearer read on actual footfall traffic, occupancy and proximity in a wide variety of industrial applications from transit systems, airports and industrial facilities to public facing businesses including banking and retail.
"Quanergy's LiDAR flow management solutions bring a new level of real-time 3D insights that make them ideal for any environment where high accuracy and operational intelligence are critical," said Enzo Signore, CMO at Quanergy. "Our tight integration with the Genetec Security Center unified platform enables a unique level of automation of many applications across retail, critical infrastructure, airport, seaport, enterprise, and smart cities."
"We are excited to be integrating Quanergy's 3D LiDAR flow management solutions within Genetec Security Center," said David Lenot, Airport Product Leader at Genetec. "By bringing their 3D LiDAR sensor data into the traffic and passenger flow modules in our unified platform, we're helping airports and other organizations address pressing needs while also unlocking new insights into their security operations."
Quanergy's AI-powered LiDAR solution accurately and reliably monitor wide areas in real-time in a variety of environments without compromising people's privacy. The new integrated 3D LiDAR-based solutions will provide 98%+ detection accuracy, a dramatic reduction in false alarms, higher TCO, rich 3D, and real-time data, enhanced privacy protection, reliability, and scalability.