Aiphone announced the next generation of video intercoms has arrived with the IX Series 2 Peer-to-Peer Video Intercoms. The new intercoms offer Session Initiation Protocol (SIP) compatibility, enhanced CCTV control, line supervision, backwards compatibility with the original IX Series and many more features and benefits to help create safer buildings with increased system flexibility.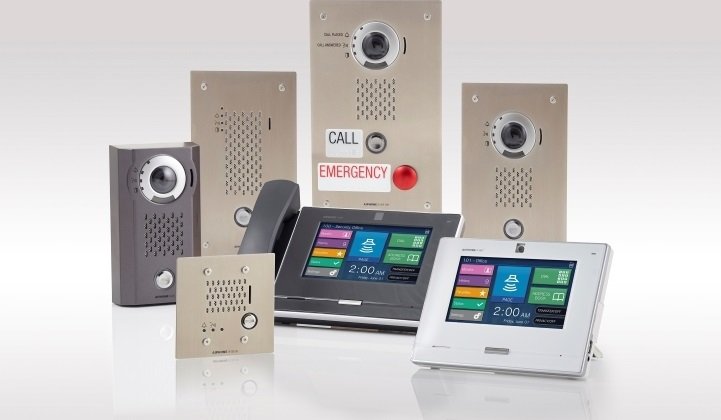 End users can create more efficient security operation centers (SOCs) using the IX Series 2 system as a single command point to control a variety of security layers.
The IX Series 2 can page across multiple stations with general or emergency announcements and scan through video intercoms and CCTV cameras to monitor locations. There's no break in security with the IX Series 2. New door, master and emergency stations can tie-in to a SIP IP PBX server to forward calls to an external phone number, such as an off-site call centre. SIP compatibility allows the IX Series 2 master station to be used as a telephone, replacing VoIP phones and helping to clear desktop clutter.
The IX Series 2 intercom system can more quickly and accurately assess situations with a new picture-in-picture feature. Master stations can view images from an associated ONVIFÒ Profile S CCTV camera and close-up images from the 1.2-megapixel IX Series 2 camera.
With the optional CCTV camera arm on Aiphone emergency towers, users can quickly toggle between the CCTV camera image and the intercom's eye-level video feed to better assess emergency situations. And there's confidence the system is functioning as intended with line supervision and device check allowing for scheduled or manual health checks of all stations and their individual components. A clear visual alert indicates when a station is offline so staff can respond to the situation quickly.
"The new IX Series 2 is designed for almost any budget yet packed with features our customers have told us they want and need," said Dana Pruiett, Aiphone's marketing manager. "The performance and flexibility of the IX Series 2 makes it ideal for virtually any video intercom installation."
Along with the arrival of the IX Series 2, Aiphone has become a Cisco Certified Partner, further showcasing its expertise in specific network architectures and solution areas.